Колорадский нацист, планировавший взорвать столетнюю синагогу, осужден на 20 лет заключения.

Richard Holzer, 28, was sentenced to over 19 years in prison, followed by 15 years of supervised release. Holzer previously pleaded guilty to federal hate crime and explosives charges for plotting to blow up the Temple Emanuel Synagogue in Pueblo, Colorado, conduct that constituted acts of domestic terrorism. Holzer told undercover FBI agents that he wanted the bombing to send a message to Jewish people that they must leave his town, "otherwise people will die."
https://www.justice.gov/opa/pr/southern-colorado-man-sentenced-more-19-years-plotting-blow-synagogue

В июне 2017 он вместе с единомышленниками принимал участие в "Марше против шариата".

In 2017, Holzer surfaced in Colorado and began connecting with local white supremacists. In June 2017, he participated in the anti-Muslim "March against Sharia" event in Denver, Colorado, alongside William Planer and other members and associates of the now defunct Traditionalist Worker Party. Planer, who previously lived in Denver, was arrested on July 14, 2017, for affixing a "Fight Terror, Nuke Israel" sticker to the door of the Chabad Lubavitch Jewish Center in Colorado Springs, Colorado.
https://www.adl.org/blog/colorado-white-supremacist-arrested-for-plotting-to-blow-up-synagogue




Марш организовал прохиндей по имени Скотт Преслер, участник "Gays for Trump" и сотрудник ACT for America, крупнейшей американской антимусульманской организации https://www.splcenter.org/fighting-hate/extremist-files/group/act-america

The marches, due to be held in at least 19 states, are being coordinated by ACT for America, a conservative grass-roots organization that calls itself "the NRA of national security." The group has a long history of opposing Sharia, which is a legal or philosophical code derived from Islamic scripture and meant to guide the behavior of observant Muslims.
ACT for America organizers say an adherence to Sharia among Muslims leads to abuses against women, from discrimination to honor killings.
The national coordinator of the marches, Scott Presler, is a 29-year-old Republican operative who says he, as a gay man, was first motivated to fight Muslim extremism after the deadly Orlando, Fla., shooting last June.
The target in Orlando was a gay nightclub, and the perpetrator allegedly pledged loyalty to ISIS. To Presler, it highlighted a problem of anti-gay bigotry in orthodox Islam.
"This was born on the Internet, from me sending out a Twitter post saying, 'Hey, I would love to do a rally, who wants to help?' " Presler told NPR. The query, he said, prompted responses from conservative activists across the country. "My email has just been pummeled with activity."
https://www.npr.org/2017/06/10/532254891/march-against-sharia-planned-across-the-u-s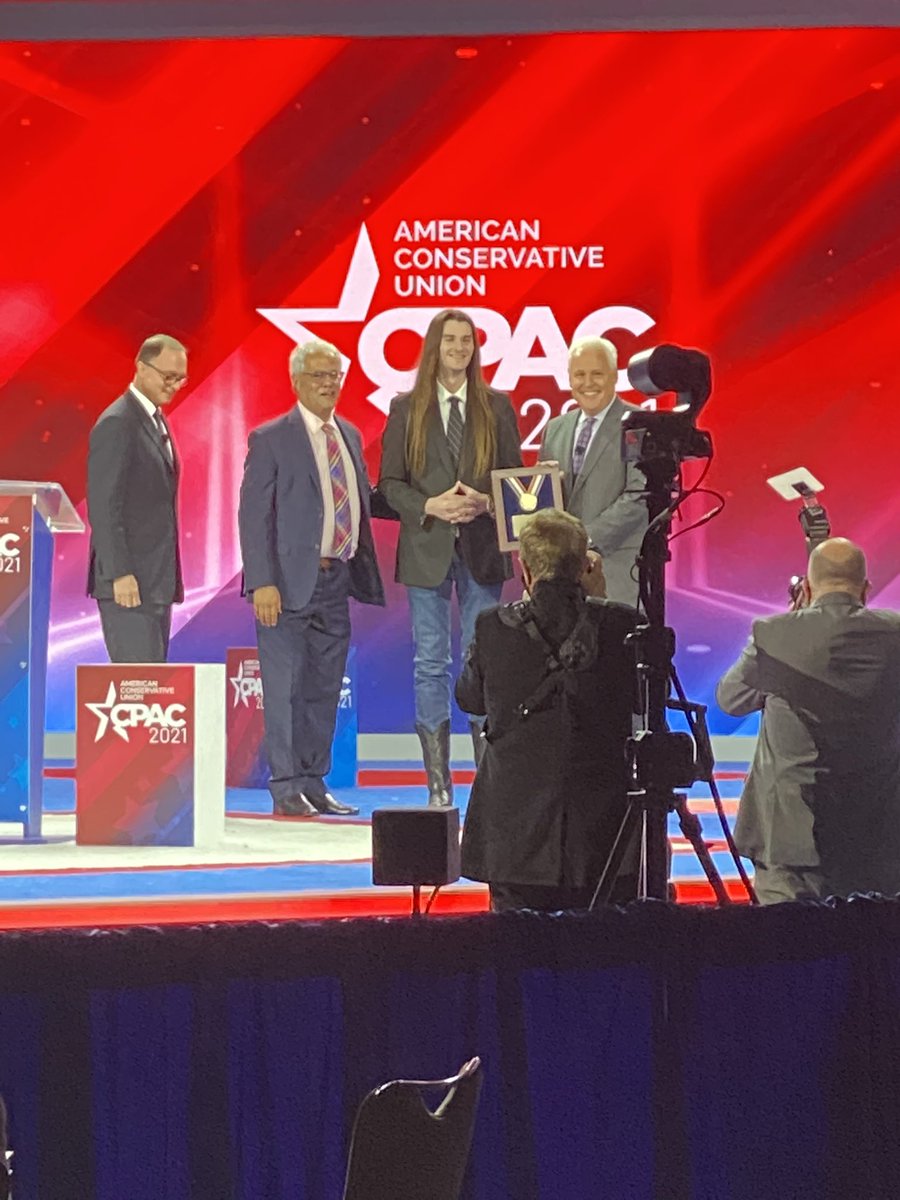 Организации защиты прав мусульман CAIR (Council on American–Islamic Relations) просила организаторов конференции CPAC отозвать приглашение Преслеру. Те не только не прислушались к призыву, но торжественно наградили Преслера наградой имени Рональда Рейгана, в том числе за его роль в ползучем путче.

While working at ACT for America, Presler was responsible for organizing the group's anti-Muslim "March Against Sharia" events. In June 2017, NPR reported that the marches attracted far-right sympathizers including those who decorate their posts with confederate flags. Billy Roper, a prominent white supremacist, and Neo-Nazi discussed the rallies on his podcast stating, "We want to send a message to Muslims that they are not welcome in our communities."
Presler was reportedly present during the January 6 insurrection at the Capitol and described it as the "largest civil rights protest in American history." He now works for the Republican Party of Virginia and independently to promote Donald Trump. In 2019, Presler was suspended from Twitter after writing "Black lives murdered by criminal illegal aliens don't matter."
"CPAC organizers should immediately drop anti-Muslim activist Scott Presler, who has actively worked to promote conspiracy theories about American Muslims and Islam," said CAIR Director of Government Affairs Department Robert S. McCaw. "Presler's reported role in supporting the January 6 insurrection is enough to disqualify him from being offered a credible speaking platform. Refusal to remove him from the speakers list will send a message to the American people that CPAC endorses his reprehensible views."
https://www.cair.com/press_releases/cair-calls-on-cpac-to-drop-anti-muslim-speaker-scott-presler/

Рейган вертится в гробу, вспоминая свою роль в поддержке афганских муджахидинов.


LGBTQ+ rights are human rights.

The House just passed the #EqualityAct.

And we're working to pass it in the Senate so President Biden can sign it! pic.twitter.com/GOfMtGmx6L

— Chuck Schumer (@SenSchumer) February 25, 2021


Законопроект Equality Act, которые расширяет закон о гражданских правах, запрещая дискриминацию на основе сексуальной ориентации, во второй раз принят Палатой представителей и ждет своей очереди в Сенате.

По пропагандистским каналам против этого закона развернута организованная кампания. Трансфобная часть выступления Трампа на CPAC была встречена стоячей овацией.

The purported dangers of trans women playing sports has been a topic of conversation among Republican lawmakers and on Fox News, and Trump incorporated them into his speech, saying "we must protect the integrity of women's sports" to a huge standing ovation.
https://www.vox.com/2021/2/28/22306318/trump-cpac-2021-speech-election-lies




Особо активную роль в этом играет организация ADF (Alliance Defending Freedom), которую SPLC вместе с ACT for America относит к "hate groups" https://www.splcenter.org/fighting-hate/extremist-files/group/alliance-defending-freedom

ADF была создана в пику ACLU для борьбы за криминализацию гомосексуализма и другие христианские скрепы и ценности. Распространяя свою деятельность по всему миру, официальные представители организации участвовали в оргкомитете Международного Конгресса Семей и встречах с Якуниным, Малофеевым и Мизулиной.

In October 2013, Benjamin Bull represented the ADF on a trip to Moscow, where he participated in planning sessions for the 2014 World Congress of Families (WCF) conference, originally scheduled for September 2014 at the Kremlin. While there, the WCF delegation met with Duma member Yelena Mizulina, who is known as Vladimir Putin's "morality crusader." Mizulina is responsible for the anti-gay "propaganda" law that passed in 2013 as well as the ban on adoption of Russian orphans by same-sex couples or unmarried individuals living in countries that allow marriage equality. ADF has also intervened in support of the Putin government's campaign against the protest group Pussy Riot at the European Court of Human Rights on the grounds that Pussy Riot had violated "religious freedom" in Russia.
https://assets2.hrc.org/files/assets/resources/HRC_Export-of-Hate-final.pdf




Но главная деятельность остается в Америке. Адвокаты ADF были весьма успешны в пробивании как законов разных штатов, так и дел в Верховном суде. Среди их побед - Masterpiece Cakeshop v. Colorado Civil Rights Commission, в защиту пекаря, который отказался делать торт дла однополой свадьбы, и Burwell v. Hobby Lobby Stores, Inc., в защиту компании, которая отказалась покрывать средства для контрацепции в рамках медицинской страховки.

С появлением в Верховном суде трех судей, назначенных Трампом, для подобной деятельности открываются невиданные ранее перспективы. Глава ADF Майкл Фэррис присутствовал в Белом доме на праздновании назначения судьи Эми Барретт, которая раннее сама работала на эту организацию.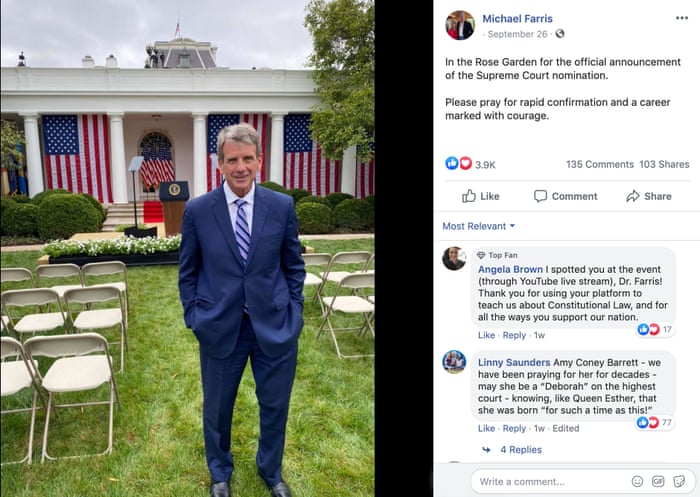 Фэррис - один из самых успешных и талантливых деятелей правохристианского движения. Он начинал свою деятельность в начале 1980ых в движении "Moral Majority", после чего переехал из штата Вашингтон в город Вашингтон для работы на CWA (Concerned Women of America) в их борьбе с Equal Rights Amendment.

Сблизившись с руководством CNP, Фэррис влился в зарождавшееся движение Homeschooling (обучение детей дома), в том числе его экстремальный вариант Quiverfull, который предписывает жене во всем подчиняться мужу и, отказавшись от любых средств контрацепции, рожать столько детей, сколько бог пошлет. У самого Ферриса в итоге родилось десять детей, а созданная им организация HSLDA (Home School Legal Defense Association) помогла закрепить законодательство о праве не Homeschooling в разных штатах и стала предвестником ADF.




В представлении доминионистов из "христианского Талибана" дети, обученные дома по христианским канонам, призваны становится солдатами в культурной войне. Фэррис нашел элегантное решение проблемы выращивание из солдат офицеров, создав в 2000 высшее учебное заведение - Patrick Henry College (PHC), куда преимущественно принимают детей, обучавшихся дома по правохристианским канонам.

Колледж стратегически расположен рядом с Вашингтоном и призван поставлять кадры в политику. Он описывает сам себя как "Top feeder school for White House and Capitol Hill internships" и действительно поставляет непропорционально много помощников для республиканских политиков.




Прозванный божим Гарвардом ("God's Harvard"), PHC не получает ни цента правительственных средств, благодаря чему не требует аккредитации и живет по своим собственным законам. От всех студентов и преподавателей требуется подписание декларации веры, в том числе:

- Jesus Christ literally rose bodily from the dead.
- Jesus Christ literally will come to earth again in the Second Advent.
- Satan exists as a personal, malevolent being who acts as tempter and accuser, for whom Hell, the place of eternal punishment, was prepared, where all who die outside of Christ shall be confined in conscious torment for eternity.
https://www.phc.edu/statement-of-faith

От преподавателей и администраторов требуется в добавок подписание более развернутой декларации, в том числе:

"Husbands are the head of their wives just as Christ is the head of the church, and are to love their wives just as Christ loved the church and gave Himself up for her. Human sexuality is a great blessing created by God to be enjoyed within the context of a monogamous marriage between a man and a woman; any sexual conduct outside the parameters of marriage is sin."
https://www.phc.edu/statement-of-biblical-worldview




Как можно было предсказать, движение Homeschooling, в которым ныне задействованы миллионы детей, захлебнулось в скандалах с сексуальными домогательствами.

В 2014 один из главных проповедников движения был вынужден уйти в отставку.

Ten women on Wednesday filed a lawsuit against Bill Gothard, who for decades was a major force in the conservative Christian homeschooling movement, charging him and leaders in his ministry with sexual abuse, harassment and cover-up.
Gothard, who urged Christians to shun things like short skirts and rock music, is accused of raping a woman. The same woman says she was raped by one of the ministry's "biblical counselors."
The lawsuit is part of a battle between dozens of women and the Institute in Basic Life Principles, which was until recently an influential homeschooling ministry, and its charismatic leader Gothard, who urged Christians to focus on their "biblical character" and have large families. Gothard has never been married.
Gothard, 81, resigned from the ministry in 2014 after more than 30 women had alleged that he had molested and sexually harassed women he worked with, including some who were minors.
https://www.washingtonpost.com/news/acts-of-faith/wp/2016/01/06/new-charges-allege-religious-leader-who-has-ties-to-the-duggars-sexually-abused-women/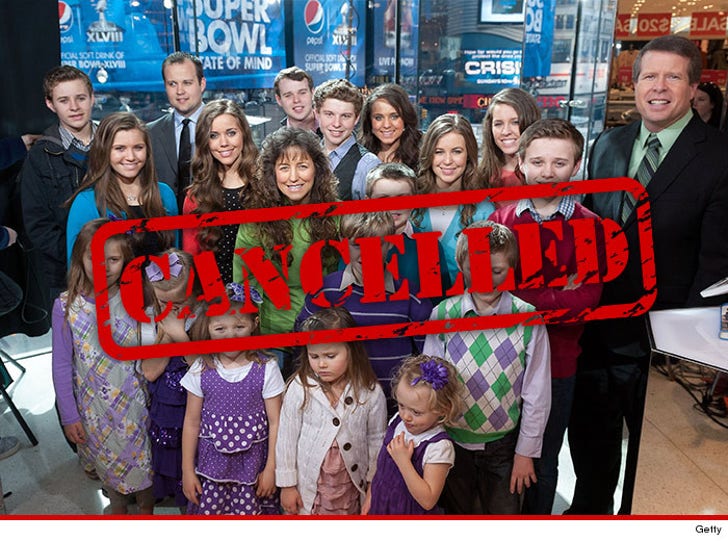 В том же году скандал накрыл семейство Даггарс, лицом движения благодаря реалити-телешоу "19 kids and counting" (изначально "17 kids and counting"). Параллельно в скандал с домогательством малолетней няни вляпался другой лидер движения, сотрудник HSLDA Даг Филлипс.

Josh Duggar, the eldest son of the creepy super-fundamentalist clan at the center of the TLC show 19 Kids and Counting, has admitted to charges of molesting multiple underage girls when he was a teenager; he has since stepped down from his position as a sex scold for the Family Research Council. Duggar admitted to molesting five girls—some of them reportedly his sisters—and while the family claims to have addressed the situation, a timeline constructed by Gawker suggests he did not get counseling while managing to dodge any prosecution.
The family's fame guarantees this story will stay in the public memory for awhile, but it's far from the first sex abuse scandal in the tight-knit world of far-right fundamentalism. As I wrote last year for Slate, Doug Phillips of the far-right group Vision Forum was forced to step down after admitting to "a lengthy, inappropriate relationship with a woman." The woman in question, Lourdes Torres-Manteufel, claims it was more than "inappropriate," noting that they met when she was 15 and that he "methodically groomed" by moving her into the house as a nanny and becoming "the pastor of her church, her boss, her landlord, and the controller of all aspects of her life" before pushing for sex. The Duggars were tight with Phillips and Vision Forum, which promoted a lot of Duggar-related material.
Another hardcore fundamentalist leader who had a mentorship relationship with the Duggars, Bill Gothard, was also caught up in a sex abuse scandal last year. Gothard was the leader of Institute in Basic Life Principles, an organization that promotes the "quiverfull" philosophy—particularly its emphasis on forsaking contraception and having as many children as possible. Gothard resigned after more than 30 women accused him of sexual harassment and abuse. Prior to this, Wire reports, the Duggars were "devotees of Gothard's Advanced Training Institute seminars. Until recently, the Duggars' official website called Gothard's Embassy Institute (which he also founded) their '#1 recommended resource' for families (that page now displays as blank)."
Vision Forum, the Institute in Basic Life Principles, and the Duggar family are arguably the three most influential groups promoting the "Christian patriarchy" movement, which promotes homeschooling, wifely submission, extreme pre-marital chastity (no hand-hugging or kissing), no contraception, and the idea that women's only real role in life is as wives and mothers. Having all your major leadership eaten up by sex abuse scandals is no small thing.
https://slate.com/human-interest/2015/05/josh-duggar-is-the-latest-in-a-string-of-sex-abuse-scandals-rocking-the-christian-patriarchy-movement.html

Скандал с сексуальными домогательствами и их замятием не обошел и "божий Гарвард" https://newrepublic.com/article/116623/sexual-assault-patrick-henry-college-gods-harvard


I came to CPAC to speak with the next generation of conservative leaders. If we love our country then we must pick up our nations banner and speak out in defense of our founding principles. pic.twitter.com/MnFgy9970V

— Madison Cawthorn (@CawthornforNC) February 28, 2021


На днях колледж всплыл в новостях в связи с разоблачениями самого молодого конгрессмена, лица нового поколения фашиствующих республиканцев. Мэдисон Коуторн учился на двойки и вылетел из PHC после первого семестра, но успел запомниться студенткам многочисленными сексуальными домогательствами.

BuzzFeed News spoke with more than three dozen people, including more than two dozen former students, their friends, and their relatives, who described or corroborated instances of sexual harassment and misconduct on campus, in Cawthorn's car, and at his house near campus. Four women told BuzzFeed News that Cawthorn, now a rising Republican star, was aggressive, misogynistic, or predatory toward them. Their allegations include calling them derogatory names in public in front of their peers, including calling one woman "slutty," asking them inappropriate questions about their sex lives, grabbing their thighs, forcing them to sit in his lap, and kissing and touching them without their consent.
https://www.buzzfeednews.com/article/addybaird/madison-cawthorn-sexual-misconduct-allegations-patrick




Что касается Майкла Фэрриса, то успешно дистанцировавшись от сексуальных скандалов, он вложил новые силы в проект подготовки Конституционной Конвенции. Конвенция может быть созвана законодательными собраниями штатов под контролем республиканцев для того, чтобы перекроить Конституцию США и слепить наконец из страны христианский Талибан. Цель непростая, но теоретически осуществимая.

Farris has long campaigned for a so-called "convention of the states." With Mark Meckler, founder of Citizens for Self-Governance, Farris has spent years quietly lobbying state legislators to call for a new Constitutional Convention (sometimes known as a "con-con.") It's a lot of work, too. According to Article V of the U.S. Constitution, 34 state legislatures have to call for a Constitutional Convention in order for it to be convened.
In 2014 – what halcyon days – this seemed like another of Farris's many fringe projects. Specifically, it seem­ed like a new and doomed way to push his beloved "Parental Rights Amendment," which would make home­schooling a constitutional right. Despite his diligence, and some existing support for the idea within the GOP (40 Republican representatives introduced a parental rights measure in 2009), it's obviously come to nothing so far.
Now it looks like Farris may just get what he wants. In These Times reported in January that 28 states have now called for a constitutional convention, and this, coupled with Republican gains in state legislatures last November, means that Farris's big idea may now be just a few states away from becoming reality.
Farris obviously benefits from this, but so does ADF. In theory, socially conservative legislators could propose and pass constitutional amendments that ban same-sex marriage, criminalize abortion and erode the wall of separation between church and state. To you and me, this would be a real-world version of Margaret Atwood's The Handmaid's Tale. To the Religious Right, it would be no dystopia at all. It's what they've always wanted.
https://www.au.org/church-state/march-2017-church-state/viewpoint/the-con-con-con




Президентство Трампа, во время которого Фэррис возглавил ADF, приблизило его к осуществлению цели и помогло развить многочисленные прямые связи в президентской администрации. С Майком Пенсом Фэррис был близко знаком со времен законодательных инициатив в Индиане.

Michael Farris: Mr. Vice President, you receive frequent critiques from some in the media, some pundits, and some people who just don't like what you're doing politically. But our team is also under a regular attack from our critics. You handle this all with so much grace and character. It's inspiring to me and to our whole team. What advice can you give to us about how to handle these kinds of attacks when we're faced with them?
Mike Pence: Well, first, I'm very humbled by your comment, Mike. I appreciate it very much. I would just say maybe a couple of things. Number one is spend more time on your knees than on the Internet. Is that okay?
As a Christian believer, we're charged to pray for our loved ones but also pray for our enemies. You have lots of opportunities in politics to do that. But I would say that forgiveness is a great gift. My wife and I literally try and work through forgiving people who might speak willfully against us or might mischaracterize who we are or what our family is all about.
I mean, I'm incredibly proud of my wife. She's a great Second Lady. She's also a great art teacher at a Christian school here in the Washington area. I was so impressed when Karen ... Actually, someone on television said, when it became kind of a thing, I don't know, some of you mentioned it to me before, but it became a thing that she was teaching at a Christian school that held Christian beliefs.
https://www.adflegal.org/blog/6-questions-vice-president-mike-pence-life-freedom-and-faith


All you really need to know about the #1776Report by the #1776Commission is that Michael Farris of HSLDA, Patrick Henry College, and ADF was involved.

It's basically a Christian Nationalist fantasy. Homeschool alumni will find it uncomfortably familiar. https://t.co/jDynsHOsbC

— R.L. Stollar (@RLStollar) January 19, 2021


Фэррис участвовал также в созванной Трампом "комиссии 1776" о патриотическом воспитании молодежи.

Ныне комиссия упразднена, и прямое влияние на власть пропало. Но протоптанная туда тропинка не успела зарасти травой. Воспитанные в правильном ключе бойцы культурной войны готовятся встать в строй новых сражений.

Из описания книжки Фэрриса "The Joshua Generation: Restoring the Heritage of Christian Leadership" (2005):

According to Michael Farris, the small number of students being schooled at home today is estimated to be between 3% to 5% of the school aged population. He says, "I am convinced that this small percentage of students will grow into a very large percentage of the highest leaders of the next generation who take seriously the Christian assignment of redeeming culture, especially in the most visible vocations." This belief is at the heart of the focus of The Joshua Generation. "As a result of this belief and confidence in God's plan for the future, I take it very seriously when I am introduced to future senators, governors, presidents, and Supreme Court justices. Like their parents, I see great things for our nation through the Joshua Generation."
https://www.exodusbooks.com/joshua-generation/farris/55673/