Global warming is based on faulty science and manipulated data which is proven by the emails that were leaked http://t.co/5BeAhats

— Donald J. Trump (@realDonaldTrump) November 2, 2012



Новое любительское расследование подтверждает подозрения о том, что хакерский взлом ученых-климатологов, из которого правой пропагандой был раздут псевдоскандал Climategate, пришел из России. Следы ведут на Урал.

Crucially, when Unix Time file names are decoded there is a mismatch — the system clock of the computer used to handle the hacked files was five hours ahead of the UK. This places the computer in a time zone that spans countries including Pakistan and Uzbekistan, and a strip of Russia that includes the city of Ekaterinburg. Other evidence uncovered as part of this investigation hones in on the capital of Russia's Ural region.
The stolen emails were released to the public in 2009 and 2011, each timed around a major climate summit. Both times, the "Climategate" hackers uploaded their findings to what were ostensibly public file sharing services that could have been used by anyone. In reality, they were obscure Russian websites with public file sharing functions.
The registration records of the website used to release the second batch of emails in 2011 server was originally registered to an employee of the Ural region Federal University in Ekaterinburg.
The website's registration record was made anonymous shortly before it was used to upload the stolen emails, but it has been possible to unearth the original domain details. These include phone and email details matching an individual who has a longstanding affiliation the Institute of Radioelectonics and Information Technology at Ural Federal University.
An internal document discovered on the Ural Federal University network confirms this connection and reveals that another individual — an academic with expertise on CO2 emissions — was issued with an email address at this suspect website.
https://medium.com/@iggyostanin/exclusive-climategate-email-hacking-was-carried-out-from-russia-in-effort-to-undermine-action-78b19bc3ca5a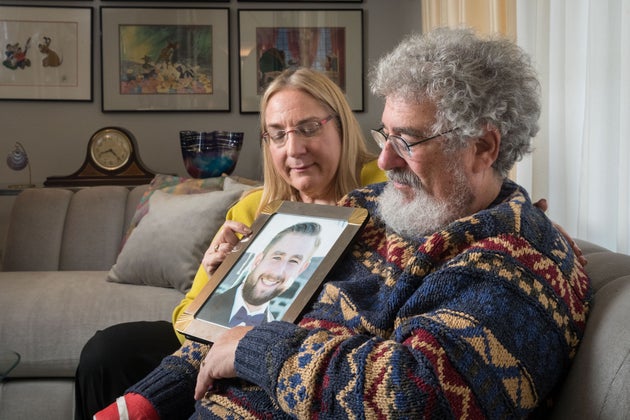 Вброс другой теории заговора - про Сета Рича - как показывает расследование Майкла Исакоффа, был спецоперацией СВР.

Russia's foreign intelligence service, known as the SVR, first circulated a phony "bulletin" — disguised to read as a real intelligence report —about the alleged murder of the former DNC staffer on July 13, 2016, according to the U.S. federal prosecutor who was in charge of the Rich case. That was just three days after Rich, 27, was killed in what police believed was a botched robbery while walking home to his group house in the Bloomingdale neighborhood of Washington, D.C., about 30 blocks north of the Capitol.
The purported details in the SVR account seemed improbable on their face: that Rich, a data director in the DNC's voter protection division, was on his way to alert the FBI to corrupt dealings by Clinton when he was slain in the early hours of a Sunday morning by the former secretary of state's hit squad.
Yet in a graphic example of how fake news infects the internet, those precise details popped up the same day on an obscure website, whatdoesitmean.com, that is a frequent vehicle for Russian propaganda. The website's article, which attributed its claims to "Russian intelligence," was the first known instance of Rich's murder being publicly linked to a political conspiracy.
https://news.yahoo.com/exclusive-the-true-origins-of-the-seth-rich-conspiracy-a-yahoo-news-investigation-100000831.html

История была закинута на Fox News 16 мая 2017, в координации с Белым домом, и реверберировала там еще долго. Это было накануне назначения Мюллера, в трудный момент времени для Трампа.

A senior official in the Trump administration, who previously worked on the president's campaign, offered a candid and brief assessment of the fallout from that string of bad press: "I don't see how Trump isn't completely fucked."
http://www.thedailybeast.com/articles/2017/05/16/trump-officials-on-comey-memo-dont-see-how-trump-isnt-completely-fcked


The Mainstream Media has never been as corrupt and deranged as it is today. FAKE NEWS is actually the biggest story of all and is the true ENEMY OF THE PEOPLE! That's why they refuse to cover the REAL Russia Hoax. But the American people are wise to what is going on.....

— Donald J. Trump (@realDonaldTrump) May 20, 2019



В нападках на прессу Трамп утверждает, что их анонимные источники не только говорят неправду, но и вообще не существуют. В истории с Сетом Ричем у Fox News был действительно несуществующий источник. Они не только не проверили достоверность информации, но и не наказали никого, когда она оказалась недостоверной.

Publishing a story that purported to dispute the findings of U.S. intelligence agencies based on a single unnamed source was journalistically questionable. But if that source didn't actually exist, it represents malpractice on a truly shocking level that the network would be loathe to reveal (Fox "declined to comment" to Isikoff, "citing ongoing litigation against the news network brought by the Rich family"). And this isn't the first time Zimmerman's use of anonymous sources has been called into question.
No one at Fox has been publicly disciplined for their role in the Rich mess, as Isikoff noted. Indeed, several key players were subsequently promoted.
The network raised Greg Wilson, who edited Zimmerman's story, to managing editor of FoxNews.com the following month. Porter Berry, the executive producer of Hannity's show as the host went on nightly diatribes about the Rich case, now oversees all of the network's digital content as a Fox vice president. Laura Ingraham, who suggested on air that the Rich family was covering up his death for partisan gain, now has her own prime-time show.
Meanwhile, Zimmerman still has her job at Fox, and Hannity speaks every night to an audience of millions. This lack of accountability is typical at the network.
https://www.mediamatters.org/blog/2019/07/09/report-fox-editors-suspect-network-s-seth-rich-source-may-have-never-existed/224148


Wikileaks - John Podesta emails. pic.twitter.com/hLODCgywD7

— Fox News (@FoxNews) October 21, 2016



Печально известная теория заговора Pizzagate была запущена через фейковые сайты 30 октября 2016 - накануне судьбоносного дня. Поводом послужил случайный емайл про пиццу из взломанной почты Джона Подесты и слухи о педофиле Джефри Эпштейне. Пиццагейт со временем превратился в культ Qanon.

Ныне Эпштейн оказался за решеткой, ему предъявлены серьезные обвинения.

Geoffrey S. Berman, the United States Attorney for the Southern District of New York, William F. Sweeney Jr., the Assistant Director in Charge of the New York Field Office of the Federal Bureau of Investigation ("FBI"), and James P. O'Neill, Commissioner of the New York City Police Department ("NYPD"), announced that JEFFREY EPSTEIN was arrested Saturday and charged with sex trafficking of minors and conspiracy to commit sex trafficking of minors. The indictment unsealed today alleges that, between 2002 through 2005, EPSTEIN sexually exploited and abused dozens of underage girls by enticing them to engage in sex acts with him in exchange for money. Epstein allegedly worked with several employees and associates to ensure that he had a steady supply of minor victims to abuse, and paid several of those victims themselves to recruit other underage girls to engage in similar sex acts for money. He committed these offenses in locations including New York, New York, and Palm Beach, Florida.
https://www.justice.gov/usao-sdny/pr/jeffrey-epstein-charged-manhattan-federal-court-sex-trafficking-minors




В марте 2016 в таблоиды просочились слухи о подозрительных российских связях Эпштейна.

Jeffrey Epstein is not letting his conviction for soliciting prostitution from a teenager interfere with his lifestyle.
But instead of having his assistants troll local high schools, the billionaire money manager — and registered sex offender — is importing his playmates from Russia, my source says.
A recent visitor tells me Epstein has a house full of young beauties at his East 71st Street mansion. "Half of them are from the former Soviet Union and the other half are a mix of Americans and Europeans," said my source.
Although all the women appeared to be at least 17, the age of consent in New York state, they were all several decades younger than 63-year-old Epstein, the visitor said.
Epstein apparently has contacts in Moscow who provide matchmaking services for both his "orgy island" in the Caribbean (which he jokingly dubbed Little St. Jeff's) and his Manhattan townhouse.
"When the Russian girls arrive in the city, they already have Jeffrey's phone number," said my source.
https://pagesix.com/2016/03/08/jeffrey-epsteins-east-side-mansion-houses-russian-playmates/

Но более интересно, чем "contacts in Moscow", поставляющие малолеток в Нью-Йорк, вопрос о том, чьи именно деньги Эпштейн инвестировал, чтобы так разбогатеть.


flames, meet gasoline pic.twitter.com/Y96DRFEz8A

— cristina lópez g. (@crislopezg) July 9, 2019